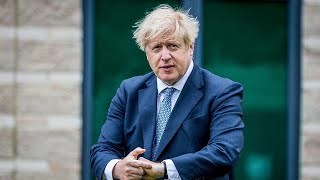 UK must heed 'warning light' amid concerns over second wave, says PM
'There was no choice': The 36 hours that forced Johnson to put brakes on
Pubs may close so schools can reopen, Prof Whitty suggests
Judith Woods: The light at the end of the tunnel has become a train
Sign up to The Telegraph Global Health Security bulletin
The decision to row back on the easing of lockdown came after the Prime Minister was shown data from the Office for National Statistics (ONS) on Wednesday night which revealed a rise in Covid-19 infections.
But the ONS data was based on just 59 people testing positive out of 116,026 swab tests. The previous week, just 45 people tested positive out of 114,674, which meant the tipping point for a northern lockdown may have rested on only 14 extra positive tests.
The "Covid O" group of senior Cabinet ministers, along with Prof Whitty and Sir Patrick Vallance, the chief scientific adviser, agreed the changes, including tightening restrictions for parts of northern England, on Thursday night.
Follow the latest updates below.
Today's top stories
Boris Johnson has put the brakes on the easing of lockdown measures and postponed planned changes which were due to come in on Saturday, stressing that it was right to heed the "warning light on the dashboard" amid concerns over a second coronavirus wave
Britain has "probably reached the limit of opening up society" and will only be able to open schools in September by trading some existing freedoms, the chief medical officer has warned
Herd immunity is the only long-term solution to Covid-19 but the idea has wrongly become "taboo", a leading scientist has said
Boris Johnson has ordered more police officers onto the streets to enforce the wearing of face coverings which will become compulsory by law in most indoor settings from August 8
Muslim leaders have compared the tightening of lockdown restrictions to "cancelling Christmas on Christmas Eve" after ministers announced new restrictions in northern England shortly before the Eid feast