President Donald Trump signed an executive order on Tuesday which prohibits government contractors from providing employees with training that promotes stereotyping because of race or sex.
Trump's order calls for the banning of training centered on the concept that some individuals are superior because of their race or sex. Federal grant money will no longer be used to fund such training.
"A few weeks ago, I BANNED efforts to indoctrinate government employees with divisive and harmful sex and race-based ideologies," President Trump tweeted. "Today, I've expanded that ban to people and companies that do business with our Country, the United States Military, Government Contractors, and Grantees."
"Americans should be taught to take PRIDE in our Great Country," Trump continued, "and if you don't, there's nothing in it for you!"
Newsweek subscription offers >
According to the executive order, training that "promotes race or sex stereotyping or scapegoating" are factors in contributing to divisiveness in the workplace.
Newsweek subscription offers >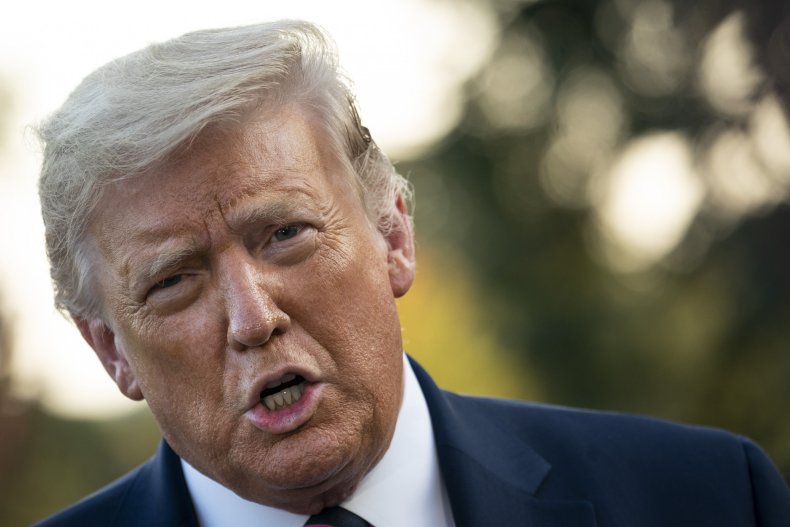 "Such ideas may be fashionable in the academy," the order reads, "but they have no place in programs and activities supported by Federal taxpayer dollars. Research also suggests that blame-focused diversity training reinforces biases and decreases opportunities for minorities."
In September, a memo from Office of Management and Budget Director Russell Vought said that President Trump asked the agency to halt any "training or propaganda effort" that promotes the view that the U.S. is "inherently racist or evil" or that any "race or ethnicity is inherently racist or evil."
Newsweek reached out to the NAACP for comment.
This is a breaking news story and will be updated as more information becomes available.