Boris Johnson's office has been forced to deny reports that he secretly flew to Italy earlier this month to baptize his son while a second wave of COVID-19 hits the country.
Number 10 Downing Street denied allegations printed in Italian newspaper La Repubblica that the prime minister had made a trip to the Italian city of Perugia in the past two weeks. The newspaper cited an airport staff member as saying that Johnson had arrived on September 11, while another source was cited as saying that the prime minister had arrived "on Friday 11 September at 2pm and left on Monday 14 September at 7.45am".
Asked if Johnson had made a trip to Perugia in recent weeks, the U.K.'s Transport Secretary Grant Shapps denied the allegations. Shapps told Sky News: "Not that I'm aware of, no. I saw that story in the weekend paper, I think it's mistaken as far as I'm aware."
Downing Street was strong in its response. A spokesman said: "This story is completely untrue. The prime minister has not traveled to Italy in recent months. Anyone who publishes these claims is repeating a falsehood."
Newsweek subscription offers >
Reports of the alleged trip came after Barcelona footballer Luis Suarez flew into Perugia on September 17.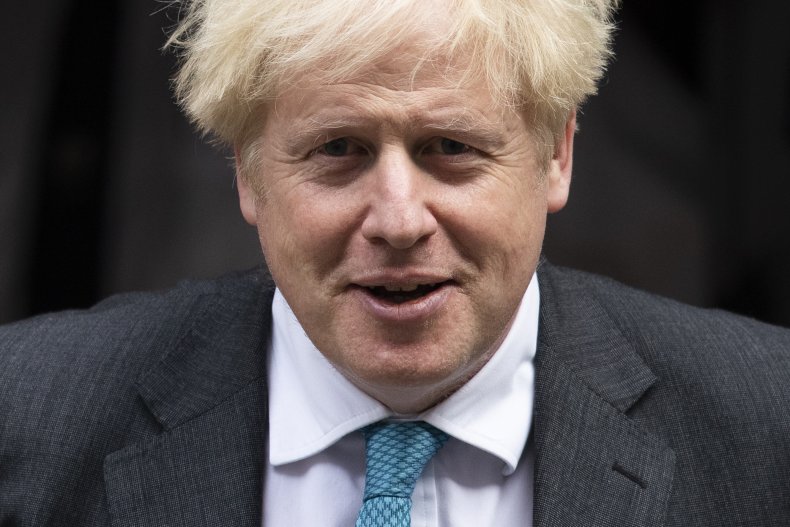 Following the Uruguayan footballer's visit, the airport, San Francesco d'Assisi, put out a press release stating that the U.K. prime minister had also visited during the week before Suarez.
It comes as the prime minister confirmed a second wave of COVID-19 had reached the U.K., with another 3,899 lab-confirmed cases were confirmed in the latest 24-hour period.
Newsweek subscription offers >
England's Chief Medical Officer Chris Whitty is due to hold a press conference later alongside the government's Chief Scientific Adviser Sir Patrick Vallance where they are expected to warn that the rate of infection in the country is headed in the "wrong direction".
The pair are also expected to set out "potential scenarios" the country could face in the months ahead and will tell the public that they should prepare for a "very challenging" winter.
Whitty is expected to say: "The trend in the U.K. is heading in the wrong direction and we are at a critical point in the pandemic.
"We are looking at the data to see how to manage the spread of the virus ahead of a very challenging winter period."
Johnson is also expected to address the nation this week after the Health Secretary Matt Hancock warned the country was at "tipping point" into a second wave of the deadly virus.