Utah Senator Mitt Romney said he would support a Senate vote on President Donald Trump's Supreme Court nomination, handing the Trump the Republican majority needed to fill the late Justice Ruth Bader Ginsburg's vacancy.
"I intend to follow the Constitution and precedent in considering the president's nominee. If the nominee reaches the Senate floor, I intend to vote based upon their qualifications," Romney said in a statement on Tuesday.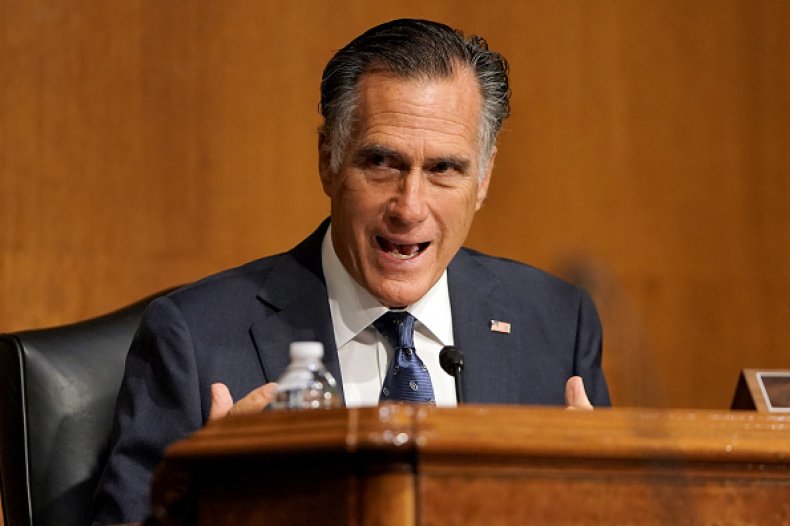 Two Senate Republicans, Susan Collins and Lisa Murkowski, had asked to hold the confirmation until after the election. With a 53-seat majority, the party would have needed at least three dissenters to stop Senate Majority Leader Mitch McConnell from moving forward with a bringing a vote to the floor.
Newsweek subscription offers >
Many had been hopeful that Romney would be the third Republican to support delaying the nomination.
Ginsburg's death has opened up a political debate as to whether Trump should nominate her replacement or if the nomination should be left up to the winner of November's presidential election. Her September 18 death came 46 days before Election Day.
This is a developing story and will be updated as more information becomes available.