The Kominsky Method has become one of Netflix's biggest cult shows, with two Golden Globes and a dedicated fanbase watching the show and loving the chemistry between its leads, Michael Douglas and Alan Arkin. However, when the show returns for Season 3, it will be without one of these legendary actors.
Deadline has announced that Arkin, who played agent Norman Newlander in the Netflix show, will not be returning for The Kominsky Method Season 3, which is set to be the final season of the show about an elderly has-been actor and his long-suffering agent and friend.
As for why Arkin is leaving the show, it has been reported that it was always his intention to leave after Season 2, and that his people and/or Netflix has simply delayed announcing that he would not be returning for Season 3.
Per Deadline, the reason that he was not written out of the show at the end of Season 2 was because the makers of the show were not sure if the show would be commissioned for another season. However, as the writers have learned he would be leaving earlier this year, they have already written him off the show, and his exit will be addressed in Season 3 of the show.
Newsweek subscription offers >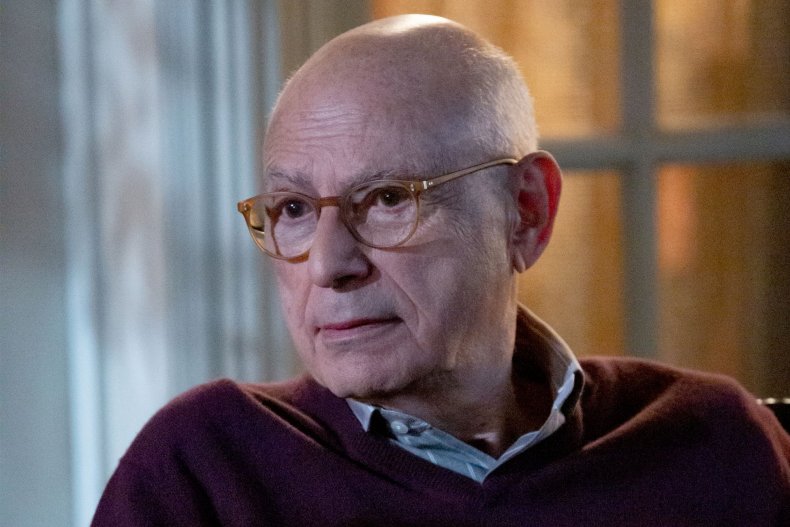 In the finale of the last season of The Kominsky Method, we met Robbie (played by Haley Joel Osment), Norman's grandson who is on the run from the Church of Scientology. The show seemed to be setting up a season of Norman getting his grandson out of trouble, with the finale seeing him call his "friend Tom" to get Scientology off of Robbie's back. However, it is not known what will become of this storyline now that Arkin has revealed he will not be returning to the series.
Osment had previously said of this in Entertainment Weekly, "I don't know whether they have officially decided that there's going to be a season 3 — I feel like there probably will be. The way that we leave it off with the character, there's definitely a lot more that could happen with it."
The Kominsky Method was 86-year-old Arkin's first lead role on TV since 2001's 100 Centre Street. Speaking to Deadline in the lead up to Season 2 of the Netflix show, Arkin joked that he was most "happy" when filming scenes when he was on a gurney as "I'm an old man."
Newsweek subscription offers >
The Oscar-winning actor (for Little Miss Sunshine) had previously told Variety that he was not considering doing another TV show when he was offered The Kominsky Method, but "everybody yelled at me that I had to seriously consider it."
Earlier this year, in another Deadline interview, Douglas paid tribute to his now former co-star. "He's got a great delivery and a great definition of who his character is," the two-time Oscar-winning actor said, "There's a dry sense of humor with Alan. He always sees the peculiarities in things and that and has a wonderful kind of rhythm that works very well. He's a lovely guy and, again, a wonderful actor and very pleasant to be with."
The Kominsky Method Season 3 is coming soon to Netflix; Seasons 1 and 2 are streaming now.