The Emmys choice to open the show with Jimmy Kimmel delivering his monologue in front of a virtual audience made up of footage from past years blew up Twitter. The responses came swift and spanned an array of emotions. Though suffice to say, enjoyment was not one in plenteous display.
Some were confused about what they thought was a room full of Hollywood royalty, as well as angry about lack of COVID prevention protocol when presented with stars who seemed to be ignoring social distancing protocols and merrily leaving their masks at home.


Others found relief via social media:
Newsweek subscription offers >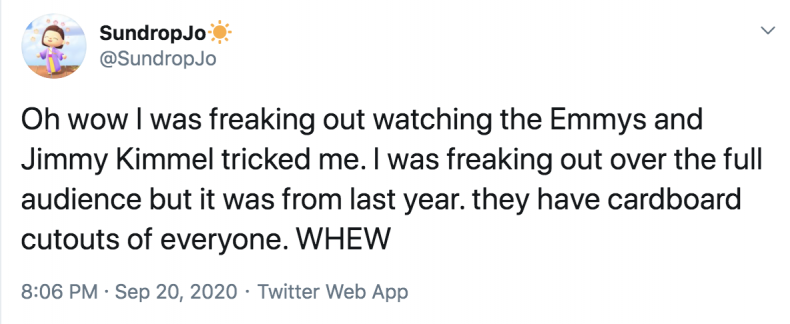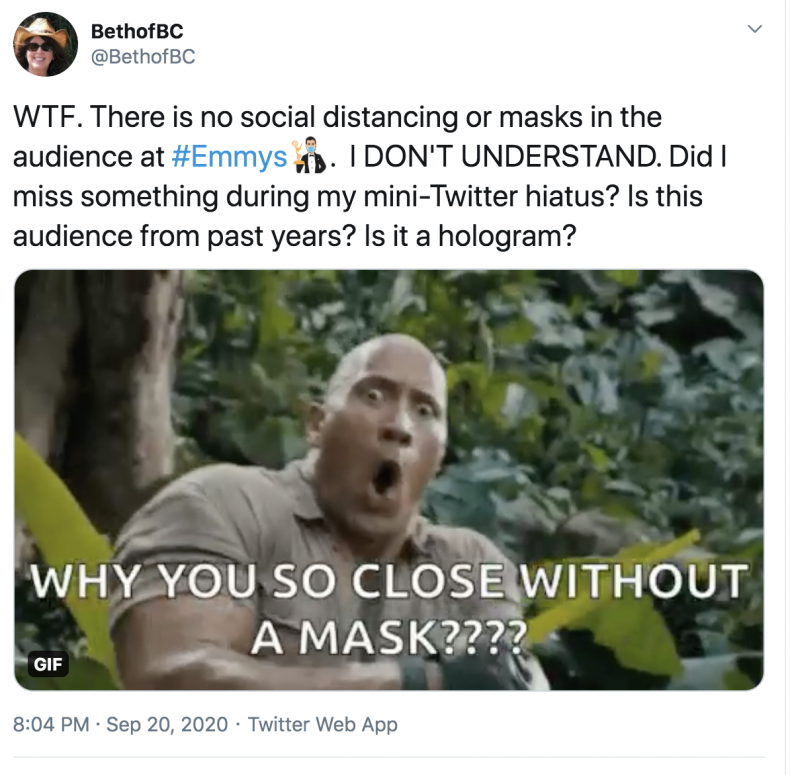 Some realized something was afoot but weren't amused. The jocular vibe seemed to hit a sour note with some of the viewers who tuned in curious to see how the awards show would tackle the remote experience.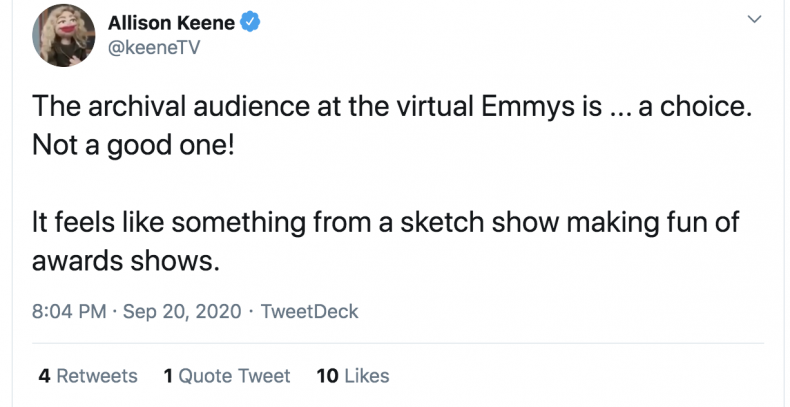 Newsweek subscription offers >
Others were creeped out.

There were positive responses, too.

Is a virtual audience stoking the imagination of social media the most Emmys 2020 moment? Maybe, or maybe it was Jennifer Aniston failing to put out a fire after Jimmy Kimmel lit a winner's "sanitized" envelope on fire. For many, Aniston and Kimmel moving away from the flames as they grew higher was the birth of a meme that perfectly suits the year 2020.
Then there were the presenters in Hazmat suits handing winners their trophies.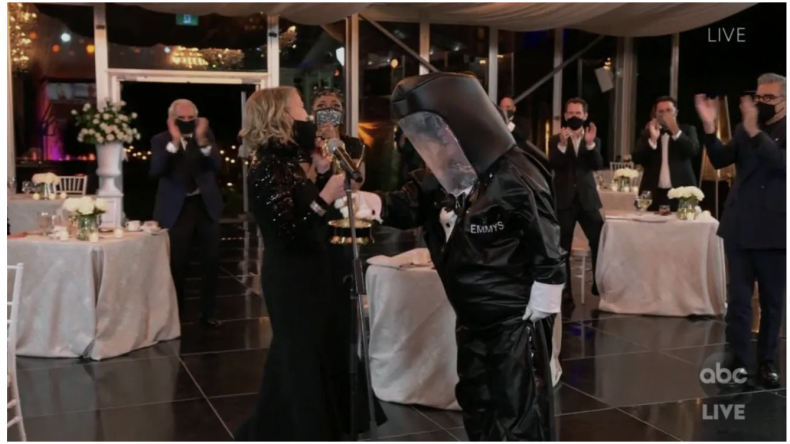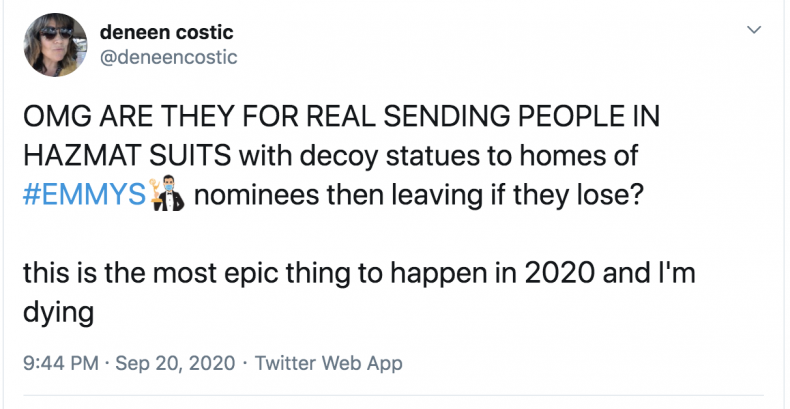 Black Lives Matters and the battle against racial inequality dominated deadlines this year, a fact reflected throughout the night. As expected, HBO's Watchmen took home best limited series, while Regina King accepted her acting trophy while wearing a Breonna Taylor t-shirt. Her co-star Yahya Abdul-Mateen II won best supporting actor in a limited series and show writers Damon Lindelof and Cord Jefferson won for outstanding writing, noting the significance of depicting the Tulsa Massacre of 1921 in their acceptance speeches.
Of course, possibly the story most symbolic of the Emmys in 2020 story was also the biggest story of the night: A feel-good comedy with an underdog streak winning big. Schitt's Creek was rewarded with all seven comedy Emmys, starting the night off with constant shifts to a room filled with the show's cast. (In another 2020 moment, viewers were told the cast were isolating together after testing negative for COVID.) Surreal as the night was, Schitt's Creek at least made the case for escapism during times of strife, or as Daniel Levy said during one acceptance speech, the "transformational power of love acceptance."