I live and work in Pueblo, Colorado, which is roughly located in south central Colorado along the Front Range of the Southern Rocky Mountains. It's a beautiful area; scenic and temperate, which is why we see many people migrate here from the West.
But through my work, I have also seen first hand that for those persons experiencing homelessness, even a benevolent climate doesn't soften the landing place for people whose lives have been crushed by COVID-19 or other life disasters.
I have been director of fund development and campaign at United Way of Pueblo County (UWPC) for three years. Our aim is to respond to the needs of the community by creating funds and resources for those who require help.
But thanks to the COVID-19 pandemic, we no longer have islands of hunger, illness, isolation, abuse and neglect, and housing instability to contend with; these exist in all quarters of our community. And now, citizens who would never have dreamed that they would be in a position to ask for some sort of assistance are presently facing terrifying alternatives. We are seeing people who have never experienced homelessness, being forced to navigate it for the first time.
Human services non-profits, like ourselves at UWPC, are now stretched beyond their current means by exponential demands for assistance, and none of us feel we can adequately serve those who need us. However, in recent weeks, we have been able to implement one particular project that is already having a significant impact on the community here in Pueblo.
When the Economic Impact Payments, or stimulus checks, were sent out to eligible citizens by the United States Department of the Treasury last spring, they were sent using contact information from income tax returns. Individuals who somehow got missed by the mailing were typically able to seek out information that would help them access their stimulus checks, be it through television, social media, or other means.
Newsweek subscription offers >
However, people experiencing homelessness not only do not file income taxes due to lack of income; they also are generally not connected to information about processes they can follow to pursue the money they are entitled to.
I have seen through my work how homelessness can be crippling, dark, humiliating, and nearly impossible to shake from one's identity. People who have lost their money and homes lose their social stature and enter the bottom of American class structure.
Many of us become excruciatingly uncomfortable in their presence. But I think people need to be mindful that unless we have a guaranteed future of financial security, any one of us could be in the same position. This has happened in my own community in the past six months.
But in August, we found that there was a way we could do something more to help the homeless community here. United Way Worldwide offered grant opportunities to local United Ways organizations for the purpose of creating ways to reach out to their homeless populations and assist them in obtaining their first-round stimulus checks. They made us aware there was a filing process unrelated to tax filing that made this possible.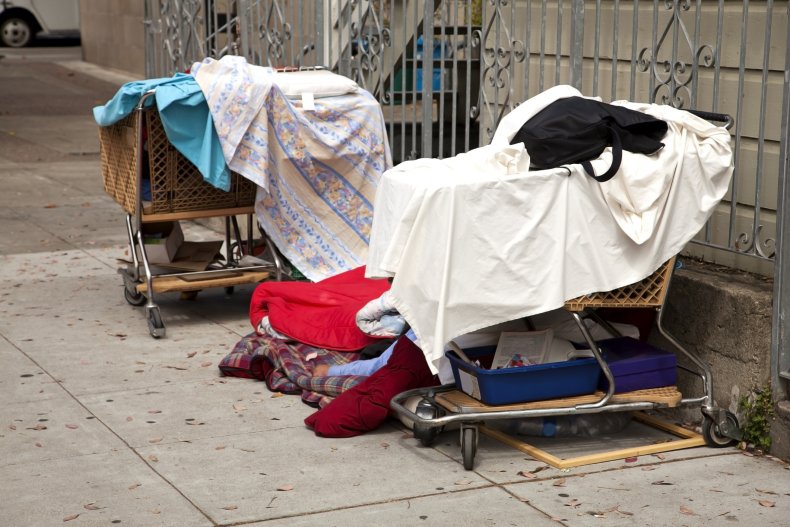 Thus an opportunity was created for us here in Pueblo. Those of us who work in the human services sector here know each other well enough that connections can be made immediately and reliably; in many cases, among friends. So we were able to join forces within the community, and this relatively small grant of $2,500 gave us the means to purchase PPE and other operating funds to get the program off the ground.
Through consulting with the directors of the Pueblo Rescue Mission, Posada, and Pueblo Triple Aim Corporation we ascertained roughly how many people might be eligible for help and the best way to create outreach.
I think it's so important to remember that need doesn't make any of us lesser people, beyond reach, or less valuable to our communities. Assisting citizens to regain life stability is an investment without price and assisting them in accessing their own EIP money should be a part of this.
We determined that co-locating the EIP Outreach Project with the homeless mobile showers operated by the Pueblo Cooperative Care Center, a faith-based organization providing food and other critical services, would be the best place to come in contact with the persons in need of the filing services.
We distributed fliers with information about UWPC's Economic Impact Payment Outreach Project to Pueblo's human services agencies, and in them we requested help in directing eligible homeless persons to the filing station.
We have seen our community step up to support this project in incredible ways. Pueblo Cooperative Care Center has provided electricity to power the laptops used for filing and shelter for the filing volunteers. Pueblo Rescue Mission has offered to maintain files on those who have submitted check requests through our project, be the address to which the U.S. Department of Treasury can send the checks, and hold the checks for pickup.
UWPC has now operated a filing station in Cooperative Care's parking lot next to the mobile showers every Wednesday morning for the past couple of weeks and has served more than 40 people, at least three from a neighboring county. We have done this with a team of two volunteer, IRS-certified tax preparers and a part-time UWPC staff member.
One of the greatest outcomes is that we are able to see the impact of this project directly. A local woman experiencing homelessness was able to receive her stimulus check at the Rescue Mission and recently shared that it was a life changer in the truest sense. She stated that she, like most persons who find themselves in a homeless state, do not choose that condition; that this is an unfortunate excuse that some use to dismiss those who are homeless as hopeless or unfixable. She said the stimulus check would give her the first step for climbing back to the life she had before COVID-19 sent her to the streets.
Our plan is that the project will continue to operate until the federal deadline of October 15, 2020. Every week we have seen more individuals requesting filing assistance as word of mouth seems to be the most effective means of communication. We hope to reach an estimated 350 eligible persons with the project, and we are all energized by the results so far.
My hope is that the changes forced by COVID-19 will change our collective vision of what community should be. It may lend us an altered view of persons experiencing homelessness: one that sees them as fellow citizens who still have much to contribute.
I believe an understanding of this fact is more important than ever as we face an uncertain, but hopeful, future together.
Paula Chostner is director of fund development and campaign at United Way of Pueblo County (UWPC). She joined United Way of Pueblo County staff after a career in education as a teacher, principal, and central administrator in human resources. Her husband Jeff, is a former Air Force officer, and now the local District Attorney. Paula and Jeff are the parents of two daughters and grandparents of six.
All views expressed in this piece are the writer's own.
tinyurlis.gdv.gdv.htu.nuclck.ruulvis.netshrtco.detny.im